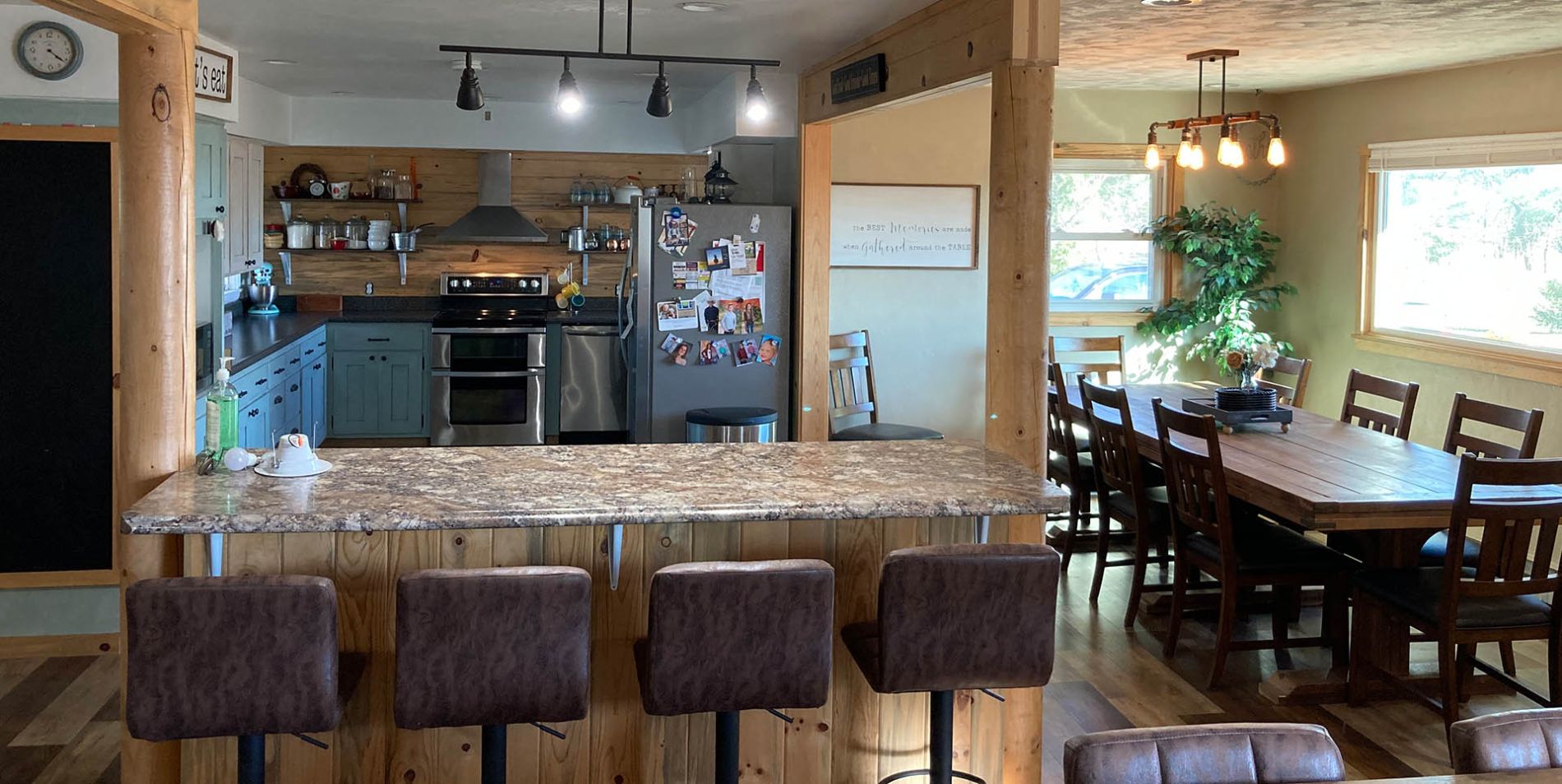 At Dueling Dakota Outfitters we treat our hunters like family!
Lodging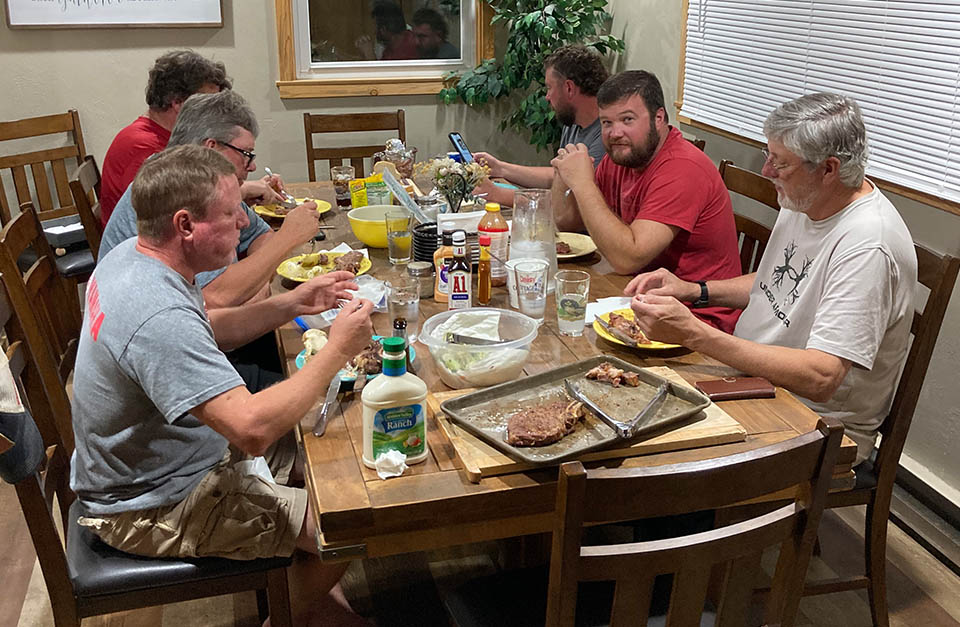 There is nothing better than coming home to a soft bed, and a warm home cooked meal after spending a day walking the fields. This is why all hunting prices at Dueling Dakota Outfitters have our lodging prices included with your hunt!
The Tail Waters Ranch Lodge
Built in 1964 and sleeps 12 hunters!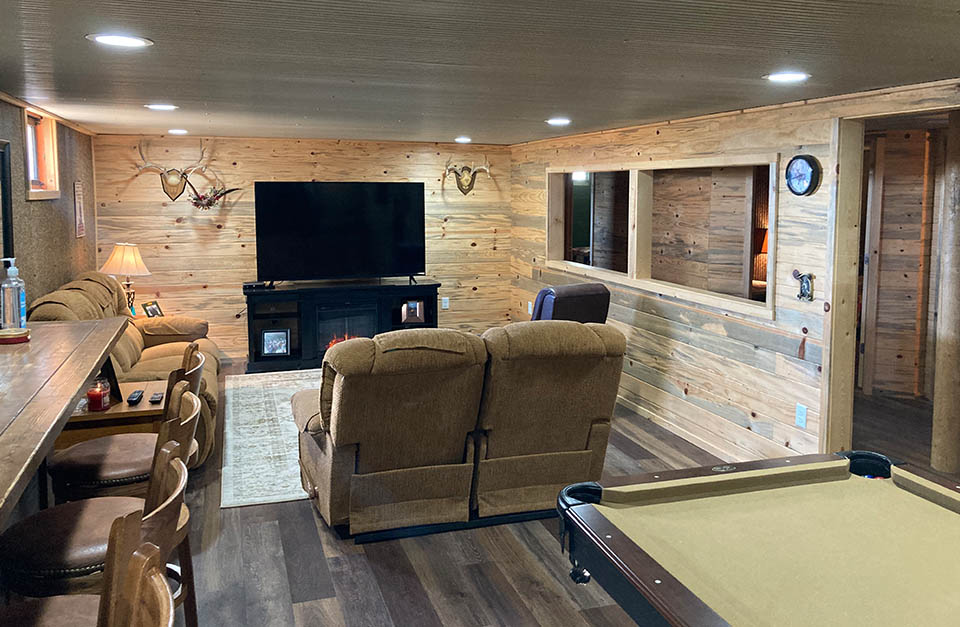 About the Lodge.
The Tail Waters Ranch Lodge was built in 1964 and sleeps 12 hunters. Each room is equipped with a large flat screen television. There is also a large game room with a pool table, foosball table and a big flat screen television for hunters to gather and enjoy some friendly competition. All rooms are stocked with towels and anything else you may need to make your stay more comfortable, at the Tail Waters Ranch Lodge you can enjoy hotel- like hospitality, with the comfortability of home!
At Tail Waters Ranch Lodge, hunters can enjoy three home cooked meals a day prepared by the Floyd Family. We only use high quality local beef and our meatloaf, cherry cheesecake, and lasagnas are famous with all the hunters who stay with us!
So, come and be our guests, enjoy world class hunts, comfortable amenities, and join us around the table for a home-cooked meal!